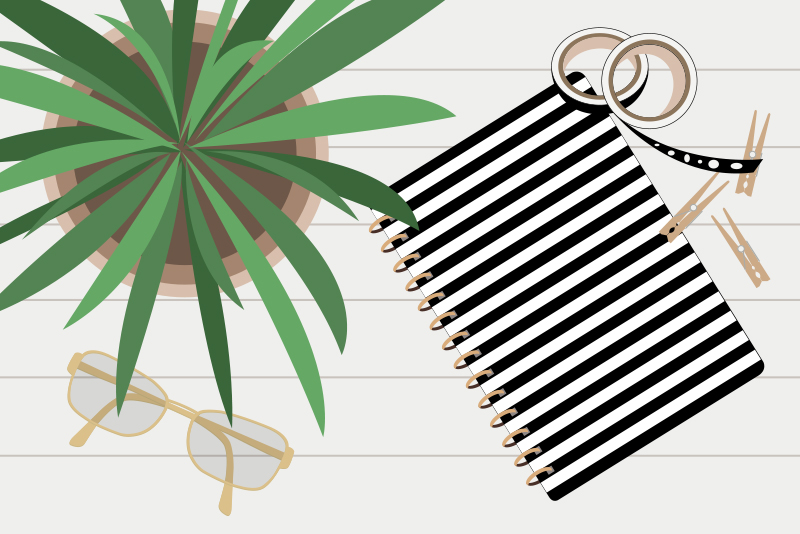 General articles about digital art and design, professional organizations and your professional image as a digital artist.
Color Models In Digital Art Software

A color model is a method of describing color and there are five color models used in graphic software such as Adobe(R) Illustrator(R). Which one you use depends on your project.
Digital Art - Painting with Pixels and Resolution

When creating digital art for any type of web or mobile project, you will be working with pixels. Most of the time, we don't even think about the pixels that we are painting on the screen in our graphics software. But just what is a pixel.
How To Make Your Own Icons

Icons are those little graphics that we click on to make something happen such as starting a program or opening a folder on your computer. You probably have some of these icons on your computer desktop. But did you know that you can create your own icons.
Image Resolution

When you start a new image in a graphics program, you are asked to choose a resolution for your image. The resolution is the number of pixels (colored dots) that make up one inch. The number of pixels per inch (ppi) that you will use depends on the type of project you are working on.
National Association of Independent Artists

The National Association of Independent Artists is a non-profit, volunteer supported organization that has been helping artists for almost a decade. The purpose of NAIA is to work as an advocate for artists/crafters who exhibit their work at outdoor or indoor art and craft shows.
National Association of Photoshop Prof- NAPP

Just as Adobe Photoshop is the industry standard in graphic software, the National Association of Photoshop Professionals (NAPP) is the membership organization for Photoshop users. Membership in NAPP is open to everyone from those new to Adobe Photoshop to expert users.
New Twitter Profile Page Design

The new Twitter profile page has the popular large header image with the familiar profile photo at the lower left corner. Besides the new increase in image real estate, there are other new features that make the new profile page more user friendly.
Professional Printer Resolution and Color Mode

Knowing how to communicate with the printer and follow his instructions will help a lot during the planning of your project and preparing the final image for the printer. Two important considerations are image resolution and color mode.
Protecting Your Images With A Digital Watermark

This past week a reader asked for advice about how to prevent people from stealing his web images of the comic books he is selling on eBay. Unfortunately, I had to tell him that prevention is almost impossible but there are a few steps he could take that might deter those readers with a conscience.
The Museum of Computer Art - MOCA

The Museum of Computer Art (MOCA) is an online museum where you can find examples of many types of computer art. Don Archer and Bob Dodson co-founded MOCA in 1994. Since then the museum's collection has grown. At MOCA you will find several online exhibits featuring samples of the best art
Vintage Postcard Art

One of my favorite resources for inspiration is vintage postcards, especially Christmas and Halloween postcards. Studying these small pieces of art can help you to develop your own artistic style.
Editor's Picks Articles
Top Ten Articles
Previous Features
Site Map
Content copyright © 2018 by . All rights reserved.
This content was written by . If you wish to use this content in any manner, you need written permission.
Contact Diane Cipollo for details.