An Interview with Marianne De Nazareth - Part-2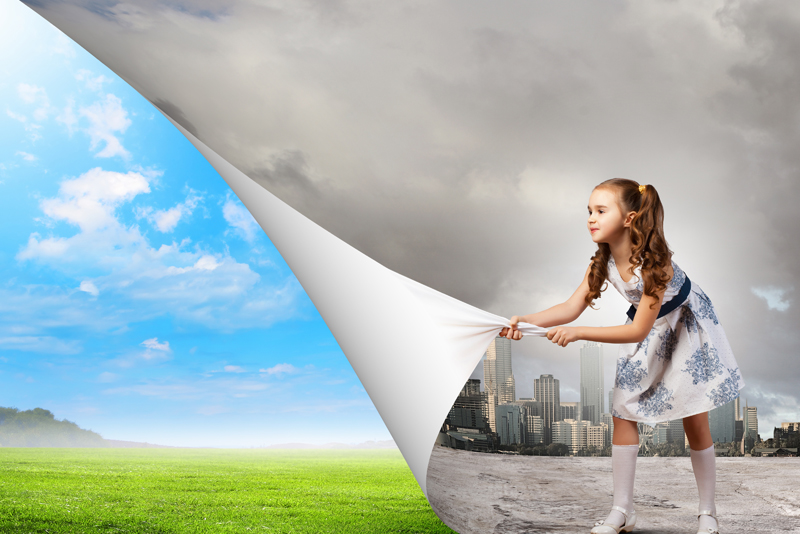 Marianne De Nazareth, fellow with UNFCCC & UNEP and a freelance journalist, was interviewed about environment related issues. This is the second and the last part of the interview.

Environment at Bellaonline.com: What do you feel the World Governments can do to fight global warming?

Marianne: I think strong national policies are important. Like India has announced joining UNEP's billion tree initiative with 2.6 billion trees added as India's contribution. Large scale tapping of solar power has been announced by the Indian Prime minister called the Jawaharlal Nehru National Solar Mission. The Prime minister said: "The solar mission recommends the implementation (of its plan) in three stages leading up to an installed capacity of 20,000 MW by the end of the 13th Five Year Plan in 2022." That is a huge commitment and will help India enormously to cut off from conventional fossil fuel usage. Every government has to look at such measures and together the world can look at a change in business-as-usual functioning.

Environment @ B: What can individuals and families do to help?

Marianne: Individuals and families must be educated by journalists to save precious resources like water and energy and judiciously use rather than waste. Every family can check on switching off lights in rooms once you leave the room, tighten taps, have bucket baths instead of showers and use small quantities of water rather than hosing down cars and lawns. Grey waste water can be used to clean outside the house and for mopping the floors and washing the toilets rather than fresh water. Rain water harvesting has been made mandatory in Bangalore. This should be spread all over the country to save precious fresh water. Children are the best conduits to spread the message of planting trees and looking after vegetation. A child is after all the next generation and through them we can reach the strata of society which will be affected the most. It's team work, if a family sets the agenda to save and be careful, it will spread across other families and only then can we hold hands together to save our planet.

Environment @ B: You have attended the COP15 in Copenhagen. Do you have any interesting facts to share with us?

Marianne: COP15 was the most depressing summit I attended after going to all the run up events – twice in Bonn and once in Bangkok. For a journalist with great hopes covering the political bickering was a very negative exercise, however personally I felt from Poznan the year before and Copenhagen, the world had woken up to Climate Change. I saw my stories go from page 8 and 9 or relegated to the supplements to the front page in a year. The world was sensitized to climate change and global warming. The common man in the street knew what scientists and journalists were talking about. Therefore for me as an environmental journalist, COP15 was the turning point. It brought Climate Change onto world fora where over 120 heads of states came to participate in a problem they had begun to accept as being present. For me that was a great success and hopefully we go forward to ink a more lasting politically binding agreement in Mexico.

Environment @ B: What would you most like to accomplish as an environment journalist?

Marianne: I have realized that teaching the cub journalist is how I can spread the word most effectively. Therefore I teach an Environmental Journalism module in three colleges- St. Joseph's, COMMITS and Christ College. I find talking to these student journalists and explaining what I learn in my media workshops is the best way to spread the consciousness about Climate Change and its effects on us humans. We just ran a very successful conference called Alternatives to Copenhagen in St Joseph's and the speakers were all from the realms of green energy. I feel I am accomplishing the most working with young minds besides of course through my stories which are now online across the world.

Environment @ B: You love what you are doing, but is there anything that you can detect as the hardest part of your job?

Marianne: The hardest part is talking to skeptics who still believe there is no global warming and this is all a hoax drummed up by scientists and us journalists. It is hard to convince someone who does not want to be convinced.

Environment @ B: What is the most enjoyable part of your job?

Marianne: I enjoy traveling to these various conferences. When I get to go for conferences across the globe and I meet scientists and academics who give me a lot of information to write correctly and carry home the message from a scientists point of view. I am a committed environmental journalist and these conferences help me report correctly and confidently with the proper inputs. I get a lot of joy also when my work is acknowledged. Now I am a media fellow with UNEP besides the UNFCCC and hopefully with their support I can write a lot more authentic stories and spread the message of how we can help ourselves out of a mess we have created through our own carelessness.


You Should Also Read:
An Interview with Marianne De Nazareth - Part-1

Related Articles
Editor's Picks Articles
Top Ten Articles
Previous Features
Site Map





Content copyright © 2018 by Farjana Amin. All rights reserved.
This content was written by Farjana Amin. If you wish to use this content in any manner, you need written permission. Contact Farjana Amin for details.