A New Garden Season Awaits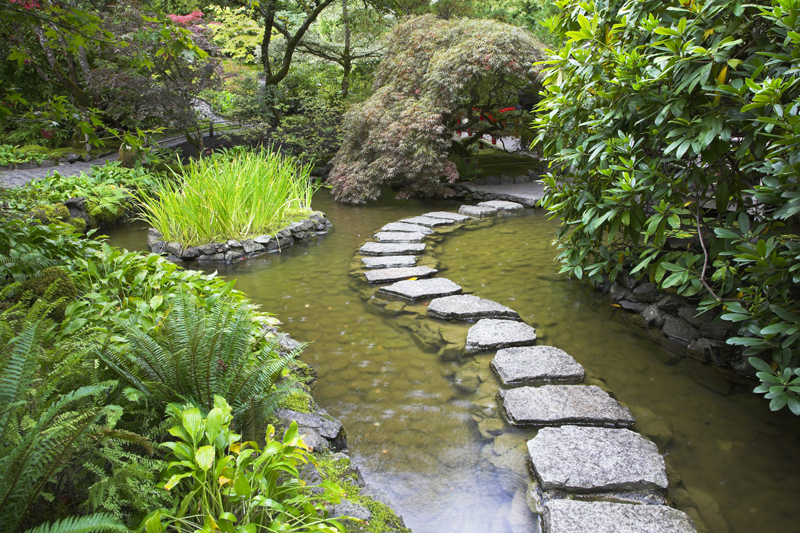 As you clean up the garden in preparation for winter, this is a good time to consider changes and additions you wish to make to your garden and landscape next year.

Most gardens are quite showy and in full bloom from spring through early summer. Then the late summer blahs arrive in full swing. Keep your garden going next fall by planting some species that either bloom late in the season or provide colorful foliage.

One of my favorites for late season flowers is the globe flower, a member of the buttercup family. While many of the globe flowers are early bloomers, there are also some late flowering ones that are sure to light up the garden. These blossoms are well liked by pollinators.

Chinese lanterns have exotic looking orange colored fruits that ripen just in time for late summer/fall. This is a reliable, easy to grow perennial. The plant looks rather ordinary the rest of the growing season, but come fall it is a vision of beauty.

Also, don't forget the wonderful Japanese anemones. These are great reliable perennials that can transform a garden bed in late summer/fall with their lovely blossoms.

Another way to add late color to the garden is with certain evergreens. I have a Southern Living nandina or heavenly bamboo called Obsession. The new growth is an exquisite red. This is a well behaved, low maintenance evergreen that deserves a place in the landscape.

There are also some late blooming trees that bring color just when we need it most. Examples include the franklinia tree, and the seven-son-flower tree.

This is a good time to check out some of the new edibles and ornamentals for planting next spring. A new dwarf tea plant—real tea and not an herbal tea—has been introduced. Called Camellia Brew-Tea-Ful Green tea can be grown in a large pot.

For fans of hot peppers, Burpee has a new ultra hot one with 1.3 million Scoville units. This is called the Armageddon pepper.

For baby greens, grow the first ever hemp baby greens. This is a new unique edible crop.

There is also a newer kind of ornamental sweet pepper vine suitable for the edible landscape. Treasure Island sweet potato features gorgeous foliage. It bears full size, real edible sweet potatoes, which is a first for the ornamental sweet potatoes.

Because of COVID-19, a new crop of gardeners have appeared on the scene, and they are surely in need of sound gardening advice, which is where the 2021 John Baer's Agricultural Almanac and Gardening Guide comes in. This is a valuable source of gardening information for both old and new gardeners. Edited by Linda L. Weidman, this is very different from other almanacs because it features no advertising. Baer's has been publishing the almanac since 1825.

Beautifully illustrated with historical sketches and photos, the 2021 almanac features articles on many types of plants along with all sorts of details on how to grow and care for them. Novice gardeners will especially love the various easy to use planting charts and tables. For example, it has a seed planting table and a vegetable planting table.

The almanac features full weather predictions for each week for each region of the country for 2021 as well as forecasts for the latter part of 2020.

The almanac also features garden signs and a handy fishing calendar along with all kinds of articles on plant lore and folklore for each month as well as highlights from American history. In addition, it always has delicious recipes, some of which are from Hershey's. There are also articles on fuchsias, hardy ferns, deer resistant plants, strawberries, plant breeding for home gardeners, saving seeds, fall garden clean-up, All-America Selections winners, and much more

Baer's almanac is available at some retail sources. It can also be ordered by mail. Never miss an issue by ordering a five year subscription.



Related Articles
Editor's Picks Articles
Top Ten Articles
Previous Features
Site Map





Content copyright © 2019 by Connie Krochmal. All rights reserved.
This content was written by Connie Krochmal. If you wish to use this content in any manner, you need written permission. Contact Connie Krochmal for details.