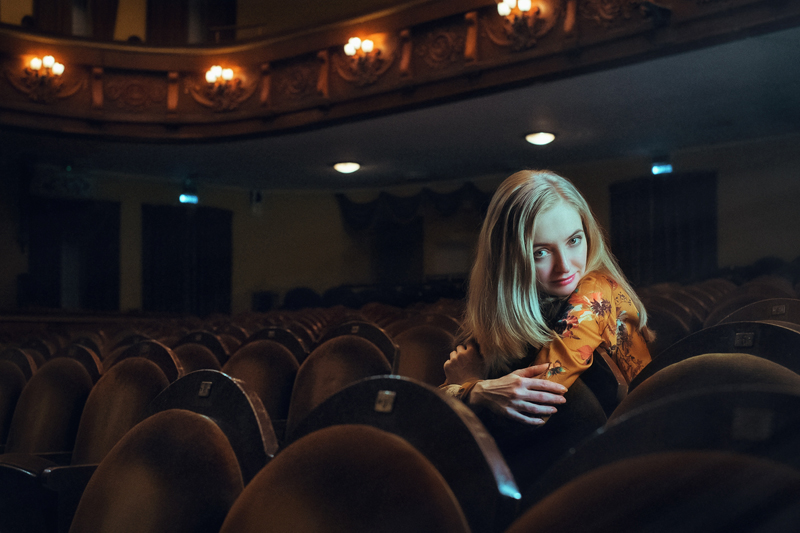 Until now, Soviet dictator Josef Stalin was the person most closely associated with the phrase "enemies of the people". Although the news media is not the subject of "The Fencer", the story of Endel Nelis has unexpected resonance in our current fraught political times. Nelis, one of thousands conscripted unwillingly by the German army, was subsequently declared an "enemy of the people" by Stalin when Russia occupied Estonia post-WWII.

"The Fencer" picks up Endel's story in 1952. On the run from the Soviet Secret Police, he flees Leningrad and takes up residence in a small Estonian village. The decrepit school where Nelis (Mart Avandi) works as a sports instructor is run by a hardline communist (Hendrik Toompere) and his syncophantic assistant (Jaak Prints), who sports a Stalinesque mustache and hairstyle. Neither of them considers fencing an appropriate activity for the proletariat. Despite the opposition of the authorities, the children and their parents prove enthusiastic participants.

The politics of fear and retribution are always lurking beneath the surface, however. The principal, petty and vindictive, launches an investigation into Nelis's past. Meanwhile, many of the children live in single-parent households because their fathers have been "disappeared". The grandfather of one student fencer (beautifully played by Lembit Ulfsak) suffers the same fate when two Soviet henchmen knock on his door in the dead of night. Fencing provides a welcome respite, as well as hope, for Nelis's students. When they beg to take part in a Leningrad tournament, Nelis agrees at the risk of losing his freedom and his life.

Anna Heinamaa's script plays loosely with the facts of Endel Nelis's life, but the essential story of his personal sacrifice and quiet heroism remains. Finnish director Klaus Haro approaches the material in a compelling, if somewhat conventional, manner. He can't resist the use of slow-motion photography in the decisive duel between an arrogant Moscow punk and Nelis's plucky protege Marta (Liisa Koppel). The discreet use of Gert Wilden Jr.'s pensive musical score is a plus, as is Tuomo Hutri's elegant cinematography.

Actor Mart Avandi, a celebrity in his native Estonia, deserves a wider audience. He embodies the melancholy and determination of Endel Nelis without affectation. Director Haro says Avandi has the look of a "sad knight", which is a great description of Avandi's timeless quality. The fencing club started by Endel Nelis is still operating in Estonia today, proving that one person can indeed make a difference.

"The Fencer" ("Miekkailija") was released in 2015. The film, suitable for all audiences, is in Estonian and Russian with English subtitles. Streaming on Amazon and available on DVD, I watched "The Fencer" at my own expense. Review posted on 9/8/2018.

You Should Also Read:
The King's Choice Film Review

Related Articles
Editor's Picks Articles
Top Ten Articles
Previous Features
Site Map





Content copyright © 2018 by Angela K. Peterson. All rights reserved.
This content was written by Angela K. Peterson. If you wish to use this content in any manner, you need written permission. Contact Angela K. Peterson for details.